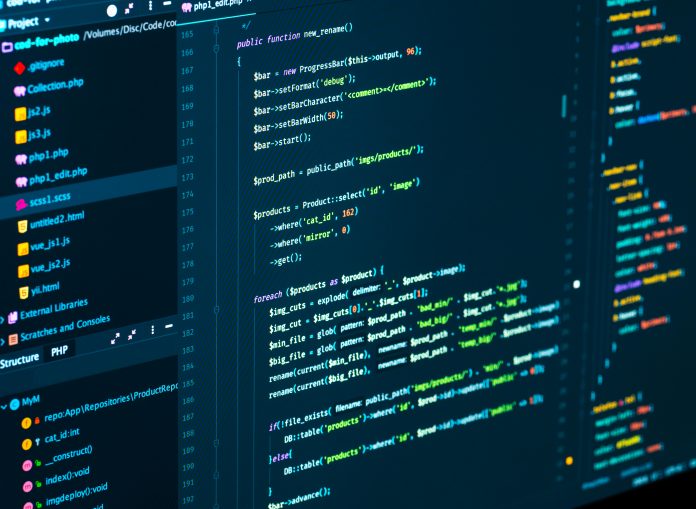 In recent years, the government has advocated the use of open source software to improve flexibility, transparency, and accountability in web development. They stress the importance of being accessible and the collaborative advantages of this software. But that doesn't answer all the questions about using Open Source software. Including its pros and cons and whether the government is using OSS for digital transformation. This editorial will seek to answer these questions and attempt to enlighten the reader on the future of Open-Source Software.
What is open source software?
Open source software is a collaborative method of creating and developing software. With its beginnings in the 1950s, it has evolved over the decades into a platform that promotes community and inclusion. The concept of intellectual freedom is essential for OSS programs.
The collaborative nature of the OSS guarantees its distribution, allowing developers to freely use it and make changes.
The Advantages and Disadvantages of Open Source Software
So what are the pros and cons of open source software?
First, the advantages:
Popular open source projects are less likely than closed source commercial software to include bugs and security vulnerabilities. OSS projects are more likely to fix bugs and vulnerabilities and release patches faster than commercial software.
The benefits of a community structure and the ability to advertise are undeniable advantages of OSS. You can gain developer reputation by using this software and promote your services at the same time.
Using OSS can create a common purpose and develop a valued workforce. Employees feel that they are not only contributing to individual goals, but helping the web development community.
Since open source software proves to be less vulnerable to security vulnerabilities and bugs, this will naturally lead to higher quality software. As OSS provides a worldwide community of developers, the quality of code and individual projects is sure to improve.
OSS allows developers to freely customize code and provide different functionality according to specific needs. Therefore, it offers more flexibility.
Open source software offers improved security and higher quality code that closed source software cannot match. It also allows developers more flexibility and a sense of community which is invaluable. The advantages are not endless, however, so here are the disadvantages of OSS:
Although preventable, open source software can pose a threat to your business if you're not careful of confidential information. For example, any commercial information not intended for the public must not be made visible on the free software. Although obvious, it is essential to preserve organizational values.
There may be communication issues when using OSS. Open Source contributors may have different abilities or limited understanding of the rules when working on OSS. It's impossible to please everyone, and you may need to drop contributors to maintain code integrity.
Why do some people prefer to use Open Source software?
There are several reasons why businesses and organizations choose OSS over other forms of software. But perhaps the most influential factors are that the code is more structured in certain circumstances and therefore easier to use. The documentation is traceable, providing clearer data, and the cost-effectiveness can prove superior to other programs.
Is Open Source software becoming a catalyst for digital transformation in local government?
As quoted on the Crown Commercial Service, "The COVID-19 pandemic has accelerated the use of digital tools to help citizens access municipal services". Implementing modern technology for use in local councils could undoubtedly make the use of open source software very effective.
With lower implementation costs and a global community of problem solvers, this software could help the government deliver high quality services to a higher percentage of users.
The future of OSS
The future of open source software looks overwhelmingly positive, and it seems likely that larger-scale implementation will only grow. The advantages of OSS seem to outweigh the disadvantages. If government organizations look to these forms of development for future digital transformation, it is likely that usage will increase rather than decline.
In summary, open source software has impacted the way developers work for decades. We are still talking about it and it seems unlikely that it will stop. As inflation rises and the cost of living rises, this is proving to be an effective method of reducing costs while ensuring quality.
from the editor Recommended Articles